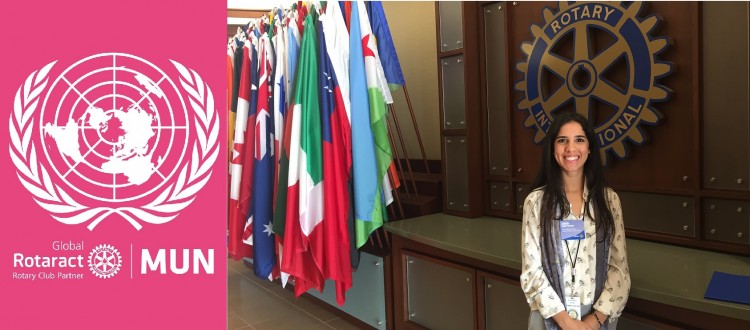 New TEAM members in our global modelun challenge
We are happy to announce that our Organizing TEAM has new members on board and we are working together to meet you all at Rotaract MUN @ Change the World New York simulating the UNHCR and the issues that could be solved with the global youth innovation and dedication.
Meet Zineb Touzani
Rotary Youth Representative to the United Nations, 2015-2016
Zineb is originally from Morocco and has been residing in NY since the age of 9. Zineb has been a member of the Rotaract Club of New York at the United Nations since 2011. She has served simultaneously as vice-president and president of the club. She now serves as a Rotary International Youth Representative to the United Nations upon her nomination approval by RI President, K.R. Ravindran. She also serves on the RYLA North America board as Director of Programs.
Zineb attended and graduated from the City College of New York where she studied Political Science and International Relations. Her interests include human rights, women's rights, human trafficking the refugee crisis, and animal rights. She intends to dedicate her career to making this world a better one.
Meet Tatiana Acquaviva
Tatiana Acquaviva graduated in Foreign languages for the international cooperation at the end of November 2015 and she is really intere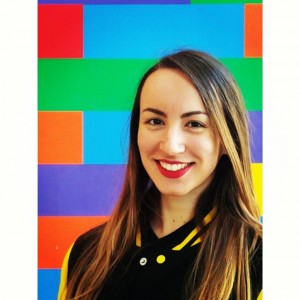 sted in international programs, related to international affairs, integration and multiculturalism. In 2012 she took part in the Rome edition of Model United Nations, as delegate of Ukraine.
When she was 15 years old, she founded the Interact Club "Bari Agorà" together with other young people and she started her experience as member of Rotary. Then, in 2009, she was introduced in Rotaract Club "Bari" and also because she was elder than before, she became a real active part of the Club, taking part in all the services and events. Two years ago she was Secretary of the Club and during that year, she really understood how important is to be an active member of the Club and to collaborate, in order to raise resources to support services and to help other people.
Besides the change to get trained as a young diplomat, Rotaract Global Model United Nations grants you the opportunity to explore different cultures and test your interpersonal and intercultural dialogue skills.