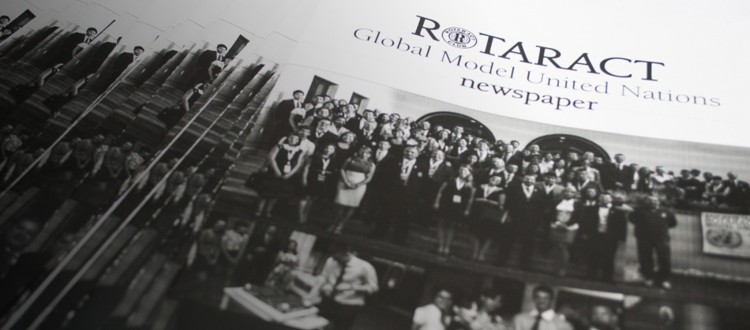 Meet the Rotaract Global MUN Secretariat at New York 2016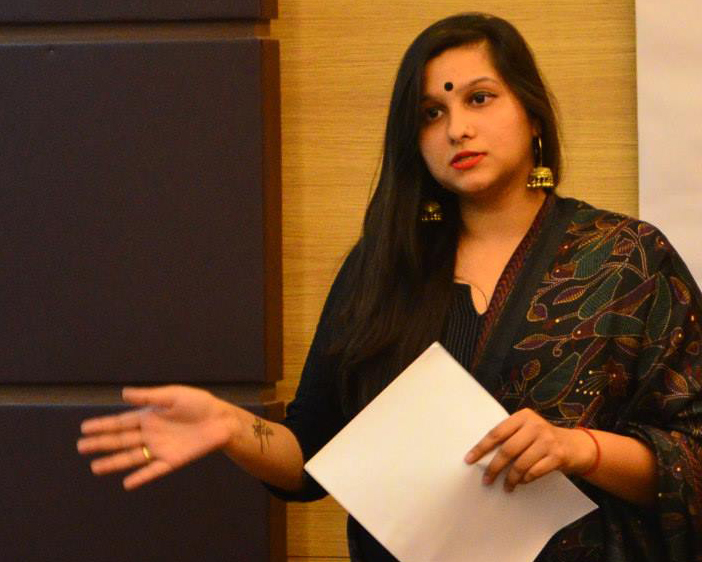 I am a penultimate year law student at Jindal Global Law School (India), and I am fiercely passionate about Law, Justice and the rights of non-gender confirming individuals and eradication of the various social and cultural stigma's associated with them. I aspire to be a Judicial Magistrate someday and all my endeavors thus far have been centered on the promotion of justice and enriching the quality of people's lives. I am passionate about reading books, law-centric and otherwise, and I find it hard to put a good book down.
It is an absolve honour for me to be one of the 5 Chairpersons of UNHRC at the special edition of Rotaract Global Model United Nations, New York 2016. I look forward to great debates and deliberations, thereby leading to excellent solutions.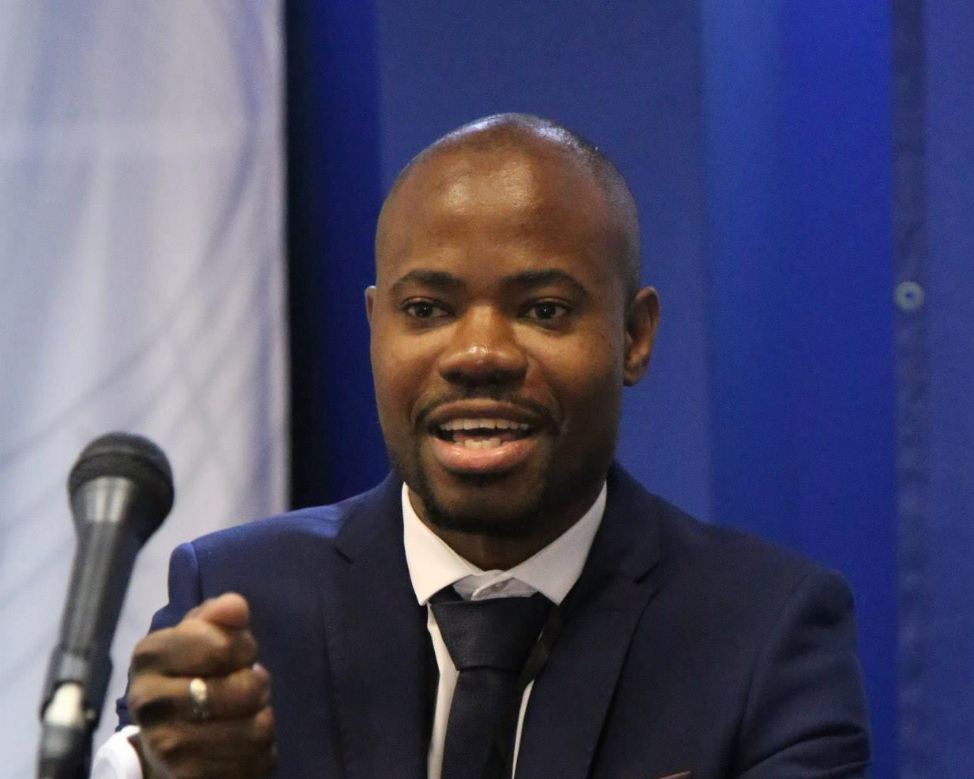 I am delighted to be attending the special edition of the Rotaract Global MUN United Nations High Commission for Refugees (UNCHR) in March 2016. I am Maxton R. Scotland and I have benefitted from both West Indian and British education.
Currently an MSc student at London Metropolitan University while also enjoying a challenging career in communications, I was previously a British Military linguist. I now spend most of my free time engaging in erudite global discussions with young people about how we can work together to change the world we live in.
My formal schooling in a cosmopolitan Caribbean society has certainly made me aware of cultural differences, but it has also instilled within me a greater appreciation for both differences and commonalities, in addition to the challenges presented by promoting a culture of peace and mutual understanding. It is against this backdrop that I actively seek to engage in youth empowerment and equality.
With increasing global interaction as a result of globalisation and trade liberalization, it is imperative that individuals are equipped with the necessary skills to effectively navigate around the cultural and ideological problems that arise as a result.
I became involved with Rotaract Global Model United Nations in 2014, when I attended my first conference in London. It was there that my thirst for continuous global youth engagement on world affairs became unquenchable, and I have since attended the 2015 conference in Belgrade, Serbia, the World Summit of Peace Laureates.
A voracious reader, I also love to socialise and learn from others. My favourite quote is "The revolution is not like an apple that falls when it's ripe, you have to make it fall" by Che Guevara.
I, like many others, would like to see the world humanised. Rotaract Global Model United Nations provides a unique platform for us to tell our stories, share our knowledge and build bridges that will one day help in shaping our world country by country. I look forward to meeting many of you in New York next year.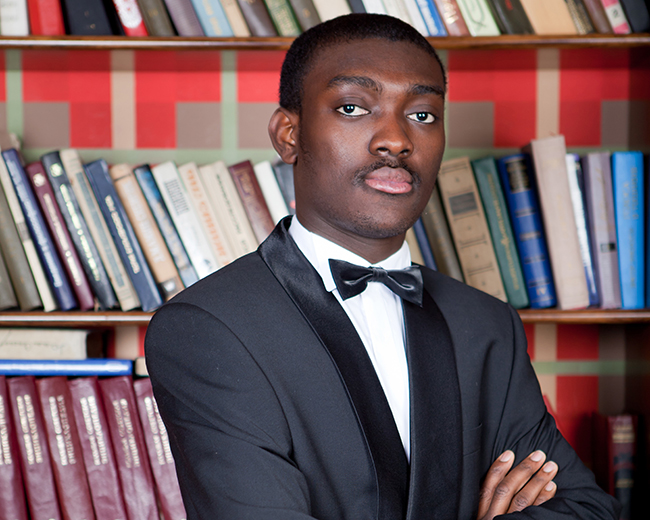 Born and raised in Ghana, Joseph has always been keen on contributing his quota to improve the developing world and the world at large. He is very passionate about the work of the United Nations and has a keen interest in humanity, international relations, diplomacy, culture and art. He is currently pursuing a master's degree in International Relations at the Saint Petersburg State University.
Joseph has passionately participated in some of the world's most prestigious simulation conferences of international organizations – inter alia Model UN and Model EU – in Saint Petersburg, Lagos, Cambridge, London, Bucharest, Cluj-Napoca, Oxford, Sofia, Moscow, New York, Zurich, Durham, Boston, taking up a great spectrum of roles.
He has also had the rare privilege of meeting people from about 150 different countries and this has really shaped his perspective of international and cultural relations.
Joseph is particularly delighted to see that you are drawn to the intellectual challenge of tackling the problems of the international community. This goes without saying that he is excited about the exceptional pleasure of meeting passionate and intelligent people from around the world.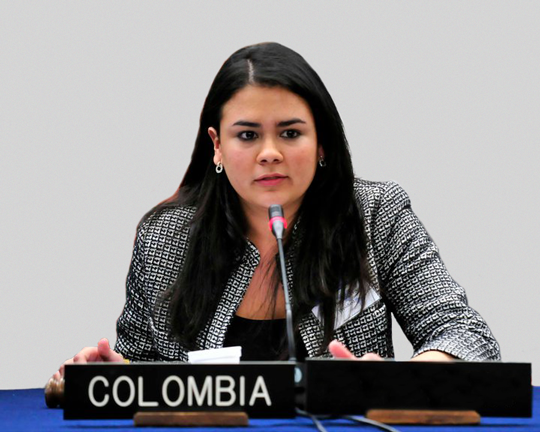 I was born and raised in Barranquilla – Colombia, since I was young I have been passionate about Human Rights, joining Model United Nations at the age of 14 definitely changed my life, all I could dream about was to help others. Few years later I decided to study International Relations at Universidad del Norte in Barranquilla, where I continued participating in MUN and MOAS (Model of the Organization of American States).
In 2010 I did an internship in the Department of International Affairs at the Organization of American States in Washington D.C., where I worked with Civil Society. After completing my internship I decided to move to Egypt and work with AIESEC (NGO), teaching children, I stayed there for almost 4 years, working learning about their wonderful culture and Arabic as well.
In 2014 I moved to Lebanon to work at the Colombian Embassy, where I am a Consular Agent. I deal with different kind of challenges, helping Colombian nationals and other consular affairs. I also joined Rotaract Club of Sahel Metn a year ago, and I am currently the Head of International Development Committee.
And last but not least, NEVER forget you are strong enough to make a difference!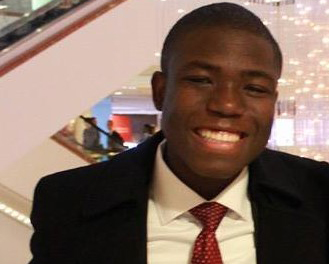 Dear Delegates,
I heartily welcome you to the United Nations High Commission for Refugees (UNCHR) of the 2016 Change the World Model United Nations. Even though this will be my sixth MUN and second time chairing, I am as excited as I was the first time I took part in Model United Nations. I am very elated that youths can be part of programs like this. The future begins now! I am originally from Ile-Ife, Nigeria but presently studying at Ajou University, South Korea on Korean Government Scholarship Program.
I major in Political Science and Diplomacy with a minor in Business Administration. In my free time, I like listening to different genres of music. I am highly looking forward to meeting you all.
See you all very soon,
Aanuoluwapo Afolabi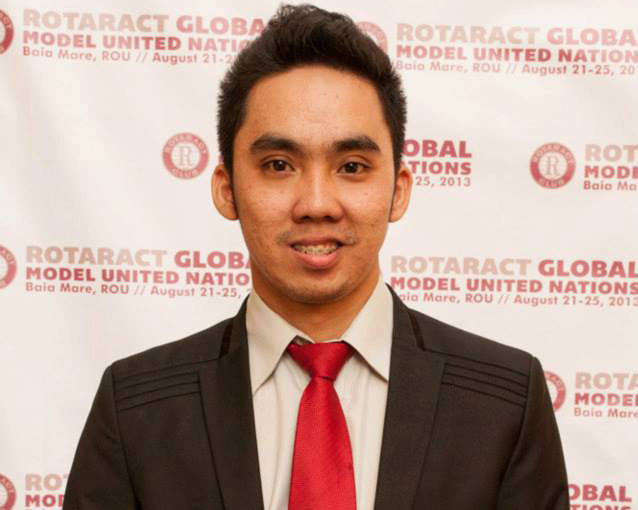 My name is Echo Agripa Sembiring and I'm proud to serve as one of the Chairs at the Rotaract Global Model United Nations 2016. I'll start off with a short introduction of myself with my MUN background, and follow it up with a brief overview of MUN in my region, along with my goals for this term.
I'm currently an Account Manager for multinational consumer goods company here in Indonesia. I have attended both International collegiate and UN-organized MUN ranging from Harvard Model United Nations 2010 and Global Model United Nations (by UNDPI) in 2010, and secured a special position in Barcelona in 2011. In addition, I have also taken leadership roles in several international MUN conferences such as CBITMUN 2011 in India, RIMUN 2011 in the Netherlands, ALSAMUN 2012 in Indonesia and Rotaract Global MUN 2013 in Romania. Other than MUN, I've been an enthusiast in debating championship and managed to secure some national awards in 2010. Being heavily involved with MUN has also sparked an interest in coaching within me, and with some friends I managed small community of trainers for MUN to help students to prepare their MUN abroad. We trained a group of students from University of Diponegoro Indonesia to excel at their MUN in China in 2012. The best part of MUN for me is the opportunity to see the debate and the work of the committee in a new way. It is something wonderful to see the different groups develop their ideas while keeping an objective view on the debate.
In March 2016, alongside other chairpersons, I am expecting to welcome and discuss with delegates from all over the world to solve some pressing issues relevant to our simulated United Nations High Commission for Refugees (UNCHR). Together, I believe that the debate can, not only heated, be fruitful and contribute to the betterment of the situations discussed during the sessions. With New York being the melting pot of culture, information and endless opportunities, I believe that this conference will manage to serve its purpose to contribute to the international community by developing ideas for a better world. I am really looking forward to meeting all of you in March 2016, at New York UN Head Quarter. Buckle up!
Sincerely,
Echo Agripa Sembiring